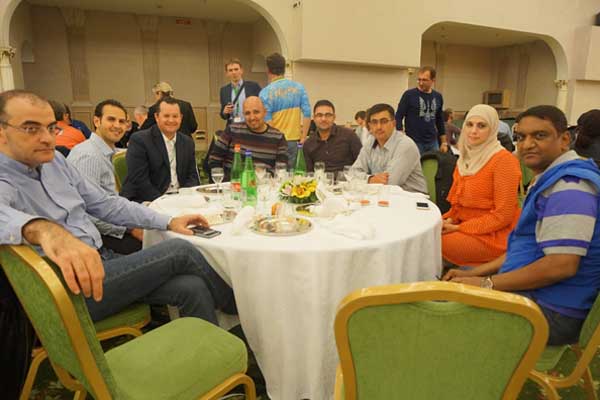 Mr. Ehab Attia and Mr. Sufian Aloqtm of Said Khoury IT Center perticipated in the Cisco Academy Summit Conference for Europe, Middle East, Africa and Russia "Cisco EMEAR Networking Academy Partner Summit 2015", which was held in the Italian capital of Rome.

The conference dealt with all that is new in technology reached by computer networks in the world, and the role of the "Cisco Academy" in this field, and its leading role in the rehabilitation of cadres to carry this burden.

On the sidelines of the conference, Mr. Attiyh and Mr. Aloqtm met officials from "Cisco" Academy and focused their talk on the yAcadem of Al-Quds University as it is the first academic pioneer in this area. They added that the ratio of the number of Academy students is ever-increasing compared to previous years. Reaching more than 300%, it is the highest percentage among the academies of the region.

The reason behind this high rate is crideted to the tireless efforts made by Said Khoury Center for Information Technology. They pointed out the Center's offered workshops for the rehabilitation of preparing trainers and other courses to train students.
It is worth mentioning that Al-Quds University Academy holds all the relevant licenses of training from Cisco Academy. It also has Trainers Center and the Center for Technical Support for all academies across the country, where the university offers technical support for many of the academies at home and abroad.
Hits: 13736